about us
about us
WHO I AM ?
My name is CASTELNOT Yann, I was born in France in the department of Pas de Calais, close to the Vimy hill - bordered on the south by the Somme department and on the north by the Ypres region in Belgium. My place of birth is the eternal rest of 600,000 soldiers strongly reminding the cost of war and freedom.
After reading a book on Native Americans during my childhood, I became passionate about this people.
In 1998 - 1999, I see a magazine article about Native American soldiers engaged during the First World War. So I decided to conduct research on the subject, trying to recreate the list of these men since it did not exist at the time and that little information on the subject existed.
In 2002, I created the Association ARACA (Native American Veterans Research Association) and tried to make known the subject of the Indian veterans through exhibitions and conferences.
In 2005, I decided to immigrate to Canada, a country of which I become a citizen in 2017.
In 2013, I receive the Diamond Jubilee Medal from Queen Elizabeth II; and in 2018, I receive the Sovereign's Medal for Volunteers and the Minister of Veterans affairs commendation; all in recognition of my work done for over 20 years.
I want to make it clear that I conduct all research voluntarily, during my free time and this at my expense.
There is an example of a file that I create on my site, but in summary I transcribe the names with all possible information such as number, regiment, nation, year of birth and death, cause of death, medals and injuries received ...
Everything is compiled in folders containing as many documents as possible including military files, photos, cemetery plans, a history ....
Here is a summary of the criticisms often made, and the answers:
I AM NOT HISTORIAN, SO MY DATA IS NOT GOOD?
Have we really looked at the work of historians? take the case of the book 'Warriors in Uniform' by Herman J Viola; which indicates that 5% of Amerindians suffered losses during the First World War, compared to 1% of the entire US Army. Rumors being that the Amerindians were cannon fodder, except that this information was copied on the data of the anthropologist BARSH, who himself only copied the information from a report of Indian affairs in 1920, without checking and notice that the list he had contained duplicate names! The problem with official data comes from the fact that we copy without checking.
In reality, American losses during the Great War amounted to 6%, (see my page on World War I), so the story above is incorrect. I establish my data based on the list of names I have established, giving greater precision. In summary, no I am not a professional historian and yet my results are better since data compilation. Trying to achieve greater accuracy than officially exist, I recognize that my list may contain some errors, nothing is perfect!
I also copied in the beginning official information that existed with the errors, I try since to correct and update them. Joseph Arthur Standing Buffalo and Pegahmagabow Francis, are two perfect examples!
I AM NOT RECOGNIZED BY ABORIGINAL NATIONS?
Except that I have no answer from them. Except for a few individuals, I never receive a response from any of the band councils or Aboriginal Veterans Associations I contact. I try to help get his soldiers out of oblivion, not get money or work! I am unfortunately not taken seriously and this sometimes leads to my desire to destroy my database and terminate my research.
MY SOURCES ARE NON VERIFIABLE?
If and there is even a list of all my sources on my website. I do not care about a detail sources for each name and sometimes I can not find the original source! The names sometimes come from veterans or families themselves - there is also the case like the War of 1812, where I looked at the 600,000 registration forms in US forces to find the names of soldiers Native Americans one by one - and sometimes I have to make census list comparisons with military boarding lists to find a soldier. In summary, each name or section requires hours of work in order to mount a folder (see example names section or found numbers)
I AM PASSIONED BY THE INDIANS, SO I HAVE A FEATHERS BONNET AND I HAVE A NATIVE AMERICAN?
Especially not ! I even try to fight this plague as best I can. My goal is to know and learn more about this culture and not to monopolize it! No I do not take myself for a Native American, no I do not name Amerindian, no I do not wear regalia or headdresses, no I do not practice shamanism or sweat lodge! All I am doing is compiling the names and documents of the Native American soldiers, trying to make their history known and to pay tribute to them.
ARACA ASSOCIATION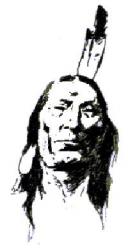 Passionate since his childhood by the Amerindian world, the president Castelnot Yann, starts alone in the year 2000 of the researches on the Amerindian Veterans after a short article in a magazine presenting the engagement Amerindian in the American army during the 1st world War.
Originally from the Pas de Calais, in the Vimy sector, a great Canadian victory in April 1917, he began by identifying Canadian Indians in the two world wars.
In October 2002, he founded the Native American Veterans Research Association (ARACA) to fund research and to make this part of the history that is too often forgotten.
Immigrating to Canada in 2005, he continues the research; the association continues to live in France.
Today, research is focused on all Amerindians engaged in the armed forces.
The work of the Association is to allow the descendants of these soldiers and the general public to know the course of these forgotten soldiers, to trace their burials and to honor their memories.
The association is also working to make people aware of Native American culture and to eliminate prejudices.
HOW TO HELP US
It is obvious that with such research and a huge amount of work, we need money first and foremost.
But you can also help us if you have documents, information, or contacts to help us move forward. Your help will be greatly appreciated if you provide us with names or photos of the graves of soldiers buried near you.
Any help is appreciated, even a single name allows us to advance a little more ...
so thank you for your help and support!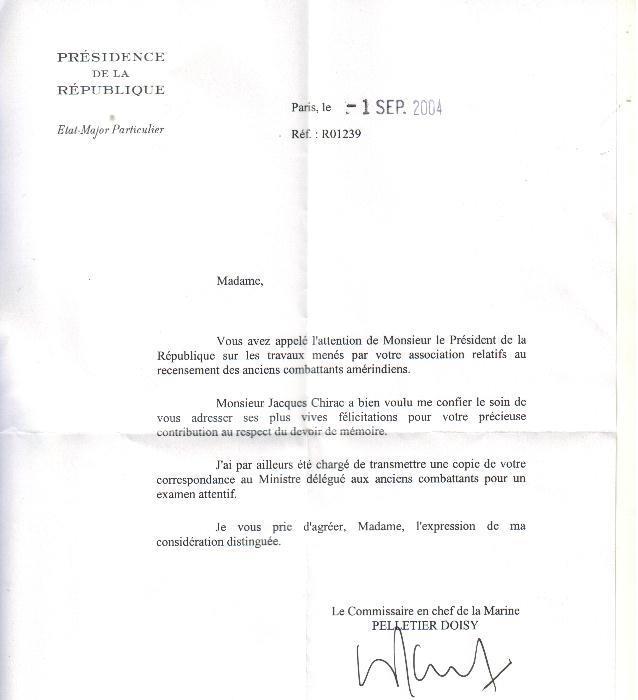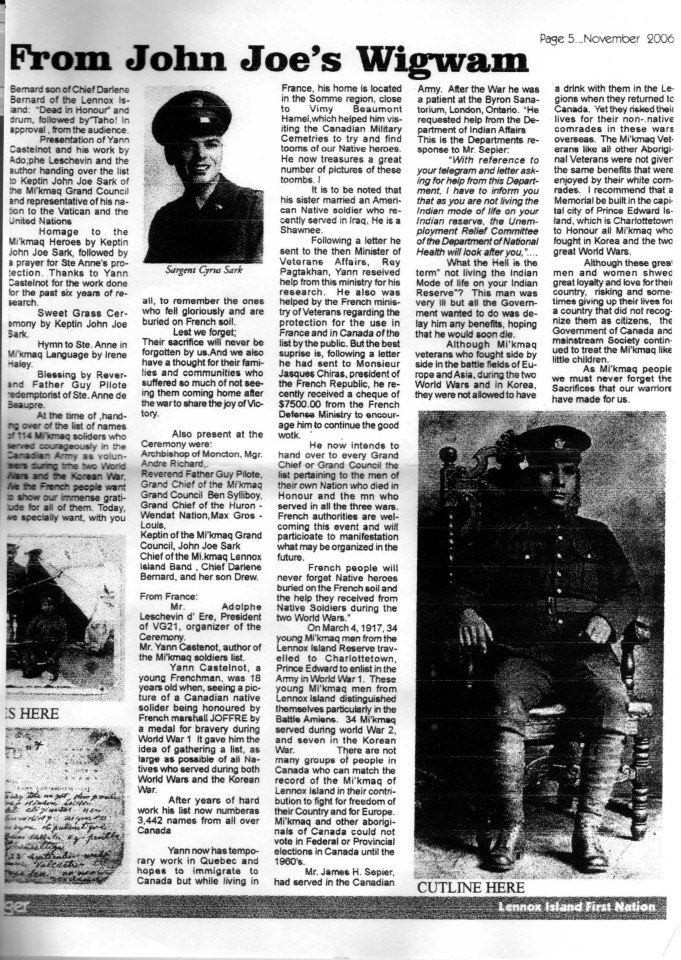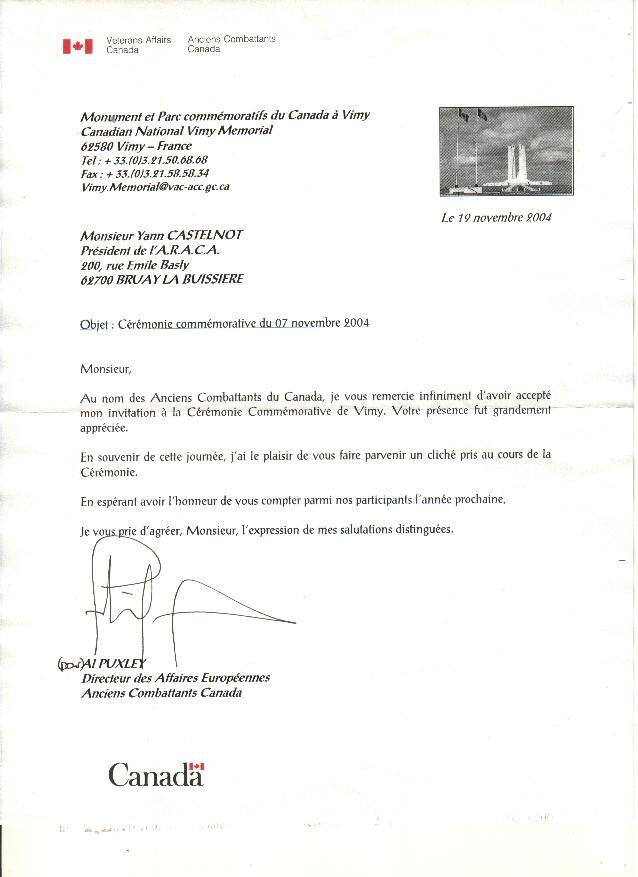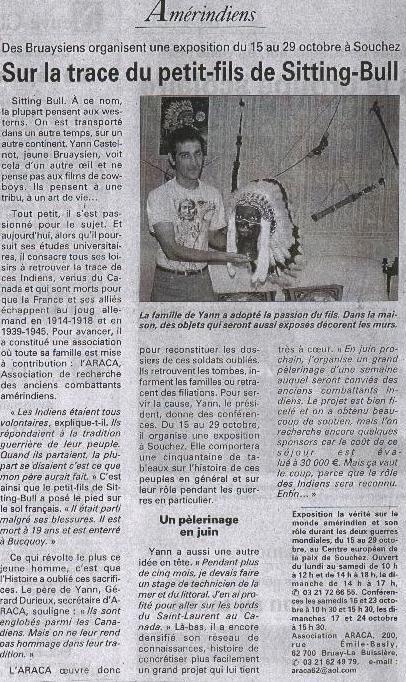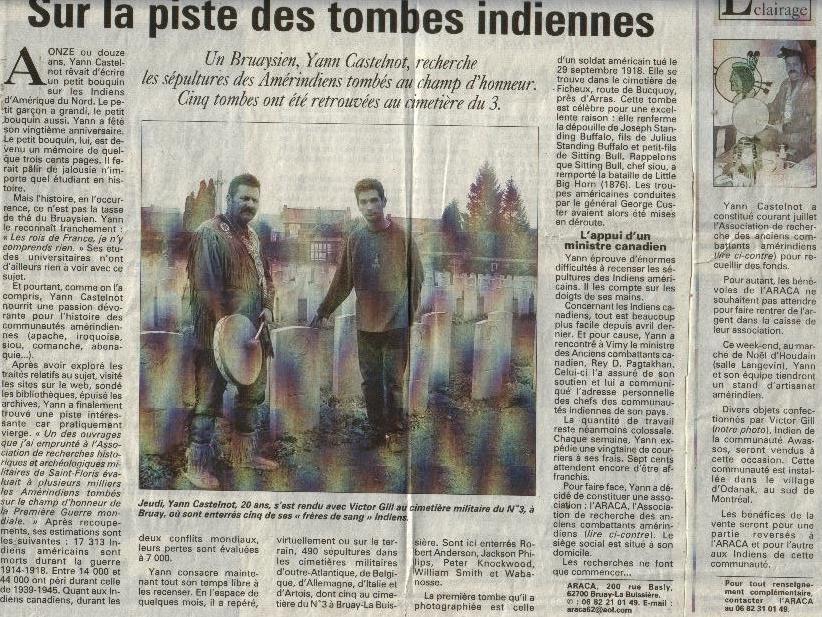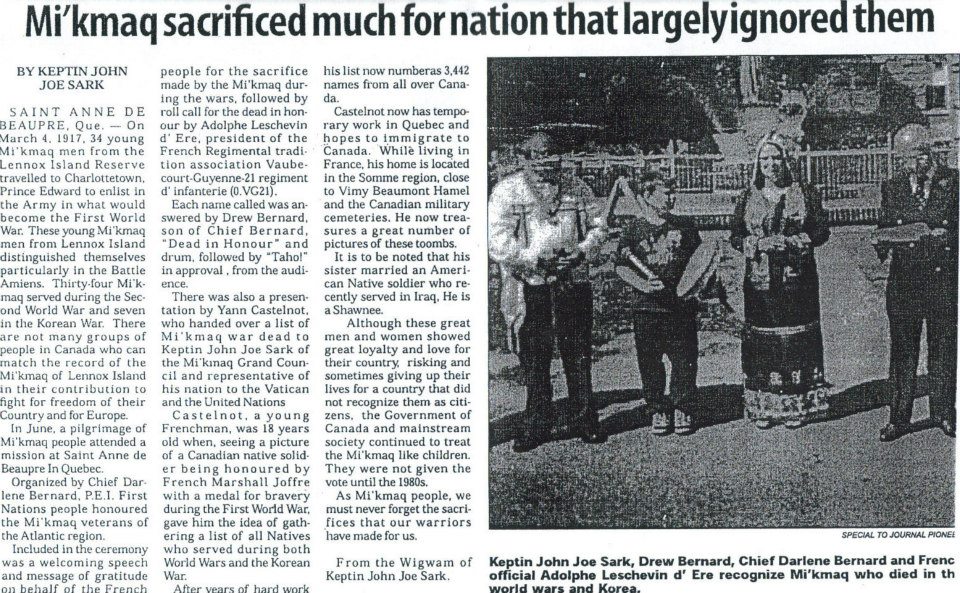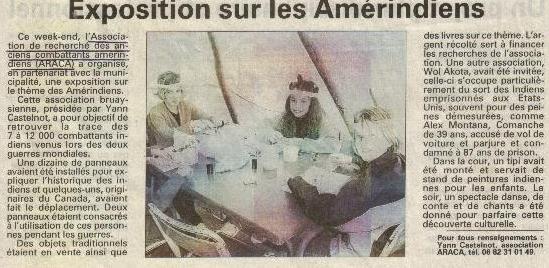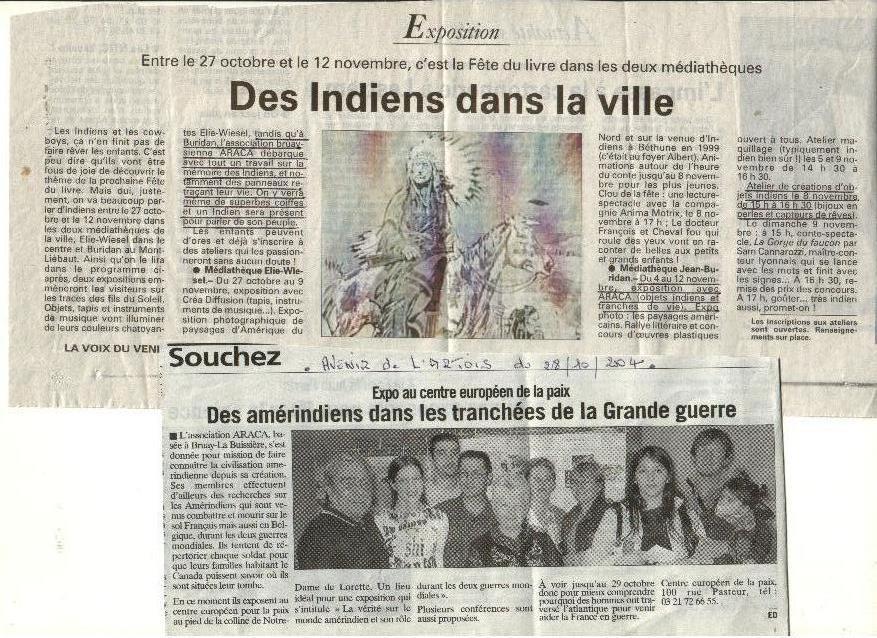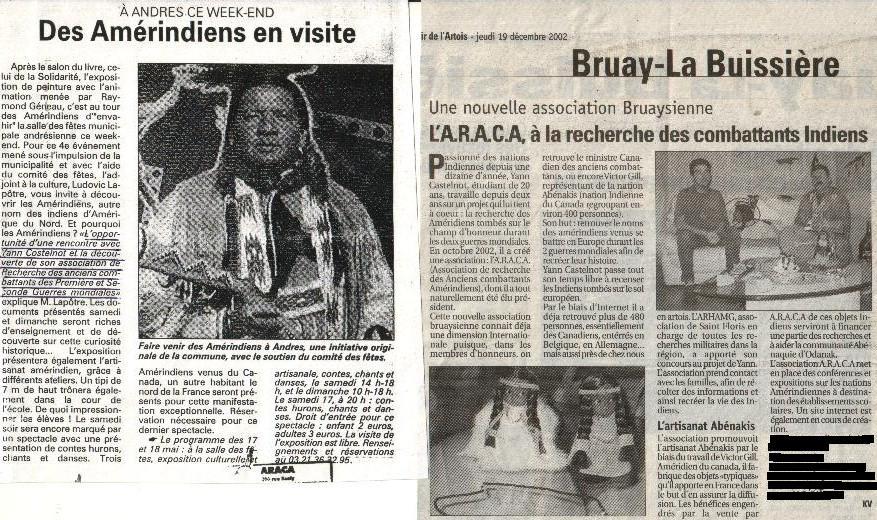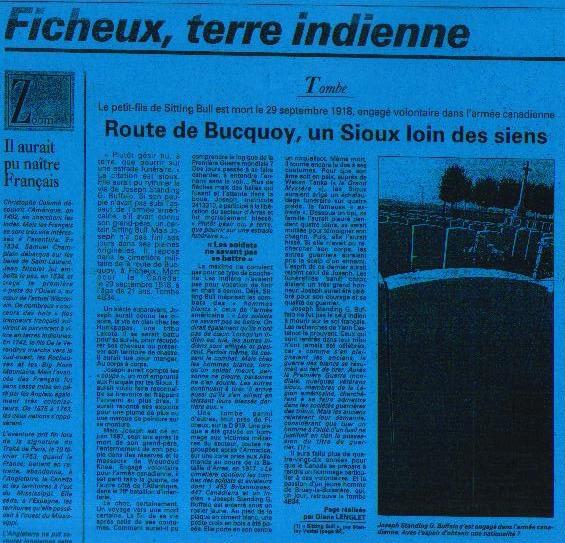 Last edited: 27/07/2018