peacetime
peacetime
1,753 Engaged

339 deaths in service
In Europe, the Cold War was intensifying. It was never going to lead to an armed conflict like that of Korea, but the Soviet Union and its Cominform allies (which had become the Warsaw Pact in 1955) let the threat hover.
In the Indian News, a monthly magazine published by the Department of Indian Affairs from the mid-1960s to the early 1970s, there are many notes on the participation of Native Americans in Canadian life, including military service. On several occasions, these notes were about men and women such as Chief Airman KNB Bannab, a photography technician attached to the first Royal Canadian Air Force Wing at Marville, France; Sergeant John Martin, a member of the Six Nations, attached to the 1st Battalion of the Royal Canadian Regiment and who, in April 1967, was drummer drummer of this unit stationed in Cyprus; Chief Airman Geraldine Restoule, Ojibwa Indian from Dokis Reserve (Northern Ontario); Sergeant Ernie Simpson (Okanagan Nation, Vinfield, British Columbia), a member of the Royal Canadian Electrical and Mechanical Engineers; Private Dolphus L'Hirondelle (Lake St. Anne Cry, Alberta) attached to the Royal Canadian Army Service Corps. The latter two served in the 13th transport company in Edmonton, Alberta.
Native Americans registered as members or citizens of a federally recognized American tribe have the opportunity to apply for and compete for single scholarships for higher education.
For a Native American soldier with the 1st Air Cavalry, serving his country after graduation from high school was an obvious choice for him.
Specialist Brandon Wolf, a health care specialist, is a Chickasaw and Choctaw soldier serving in today's military.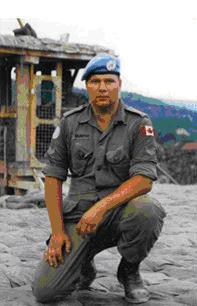 The cold war is also the period of conquest of space, even in this remote part, one can find a Native American.
Born September 14, 1958 in Wetumka, Oklahoma, Indian Chickasaw, Herrington John Bennett grew up in Colorado, Wyoming and Texas. He graduated from the University of Colorado in 1983 with a Bachelor of Science in Mathematics and a Master of Science in Aeronautics in 1995. From 1984 to 1995, he completed several missions abroad in the United States Navy as a pilot. It has more than 3,800 flight hours on 30 different aircraft. To be selected by NASA in April 1996, he will undergo two years of training and will be part of the STS-113 Endeavor mission, from 23 November to 7 December 2002, to the International Space Station. He will perform three exit missions in space. His space flight lasted a total of 13 days, 18 hours and 47 minutes. He left the US Navy and NASA in July 2005 to work at 'Rocketplane Limited.'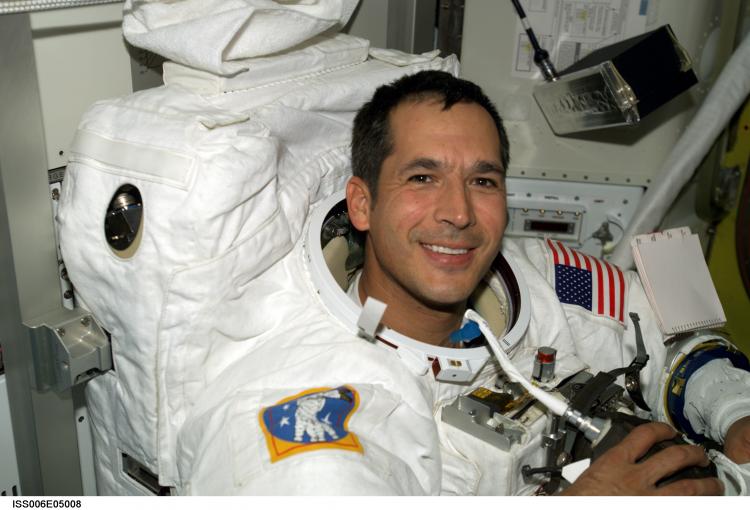 Peace time does not mean that the soldiers do not die, unfortunately 339 Amerindians lost their lives among American troops during this period, including Dawn Warren Misty.
Dawn Warren Misty was born in Dallas, Texas, but later her family moved to Wisconsin. She was athletic, involved in sports as well as in many other school activities. She is described as "a person who wanted to do everything and she did it."
Misty enlisted in the Navy in January 1998 and completed basic training at the Great Lakes Naval Training Center in Illinois and earned the Honorary Recruit title for Division 126 and was presented with the statue of Lone Sailor. She began training at Parachute Rigger "A" School in April 1998, in Pensacola, Florida, where she graduated as an honorary student.
In October 1998, she attended the basic airborne school in Fort Benning, Georgia, earning her Parachutist Jump Wings base. She was then selected by NASA to test the astronaut-friendly equipment and participated in the NASA Space Shuttle Recovery System Monitoring Test Program in Houston, Texas. Misty's dream was to enter the space program after his tour of duty in the Navy was complete. Misty was only the eighth woman to qualify as a naval test parachutist.
On his 75th jump, Misty suffered a gear failure during a routine jump. Misty died in the service of his country.
She was buried with full military honors. She was described by her comrades as tenacious, persevering, servant who died doing what she loved.