hopi code talker
hopi code talker
---
Service: 223rd infantry and 5th U.S air force - Pacific - 2nd World war.
At least eight of the first Hopi Code Talkers had boarded ships and were reunited with their units, the US Army's 223rd Infantry Regiment, 81st Infantry Division, off Angaur Island, Palau, in The pacific.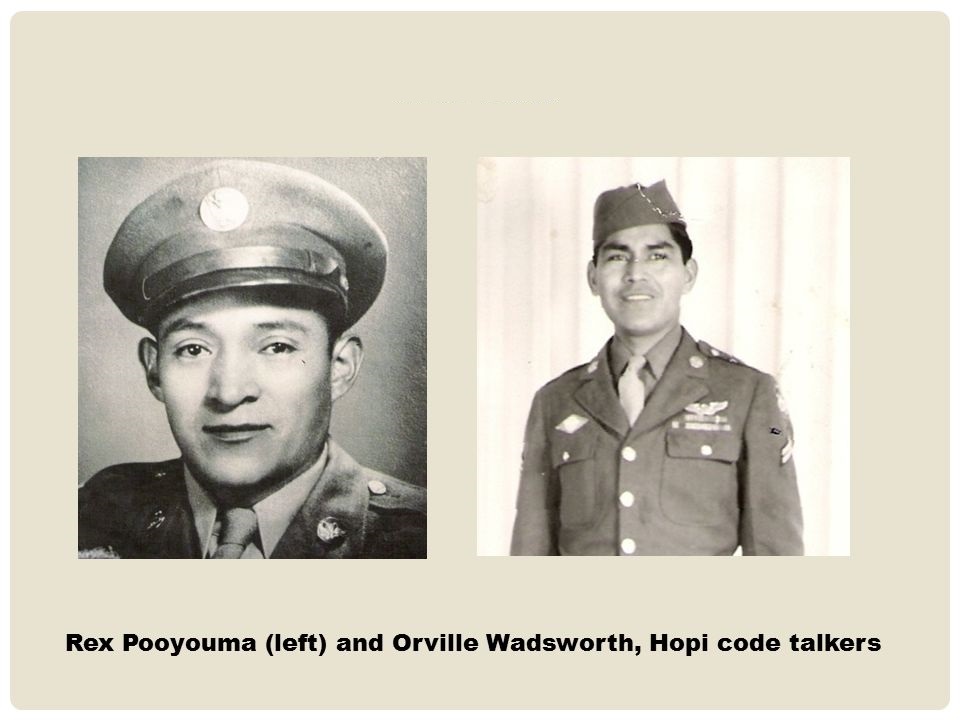 Two served in the US Air Force with the 5th Air Force, 1 in the 380th Bombardment Group and the other with the 90th Bombardment Group.
Last edited: 11/12/2018