canadian militia
canadian militia
744 Listed.

143 soldiers identified during the same period in the American army.



As early as 1855, the old sedentary Militia had fallen into disuse, and the Government of Canada (the law of the Union had united Upper and Lower Canada in 1840, became Canada East and Canada West) considered it necessary to adopt a new Militia Act; this law retained the principle of universal and unpaid military service, which could be used in case of emergency, but also created a new active, or voluntary, 5,000-strong militia equipped by the government and paid to train for ten years. days a year.
In 1862, the Maritime colonies followed suit, "so that there were soon 18,000 militiamen marching happily in towns and cities scattered throughout British North America. "Cities" and "municipalities" are keywords here. The units
were relatively rare in rural areas, most of them having formed in larger population centers, where it was easier to reunite participants and where they had reached the size of a battalion. All of this tended to marginalize Aboriginals, whose services had, in principle, been free of charge in the past. Essentially Aboriginal units would no longer be available until the creation of the Canadian Rangers in the Cold War era, with the exception of 37th Haldimand Rifles. Many of the Six Nations Reserve volunteers were first members of the 37th Haldimand Rifles , a non-permanent active militia regiment established on the reserve. This regiment supplies most of the members of the 114th Canadian Infantry Battalion, which was recruited into the area during the First World War.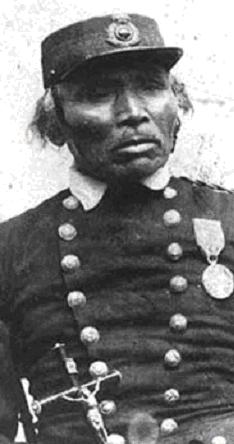 Last edited: 21/05/2018